29/04/2011-02:19am
assoyfinger67 wish Prince William and Lady Kate a happiness life ever......in earth!






Royal family: 'We're all ready for tomorrow'
The prep work is about to pay off: In less than 24 hours,
Kate Middleton
gets a husband, the
U.K.
gets a new princess and the world watches what's being dubbed the wedding of the decade.
____________________William& Kate______________
400 Million To View YouTube Royal Live Broadcast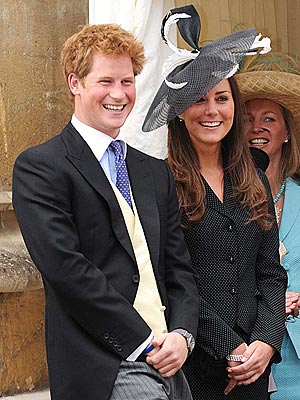 28th April 2011
As the wedding day approaches, interest in the royal wedding has been growing rapidly and the royal family has decided to let the public get a live view of the grand event not only on TV but also through the internet.
They have selected Accenture PLC to build their official website, and Accenture in turn has decided that
Google
and their
Video
site
YouTube
are best equipped to handle the event.
It is estimated that about 400 million people will watch the event online. While this is a huge figure, nearly 2 billion are expected to watch on TV.
The official
Google
website will be the main source through which all authorised information will be relayed.
The revelation of the bride's wedding dress is expected to generate much curiosity as also the kiss on the balcony of Buckingham Palace.
Live feeds
will also be posted on
Twitter
and Facebook. Other broadcasters like BBC and CNN will also be relaying the events and it is hoped that the internet will not collapse under the pressure.
In the past events such as the death of Michael Jackson and the inauguration of Barack Obama have generated a lot of interest but this event is expected to be bigger.
While experts believe that the internet will be able to hold out, it is hoped that the mobile networks, which will also see a lot of pressure will not collapse.
Prince William's
spokeswoman
has said, 'We can't predict what is going to happen with the Internet, but we are doing this with Google and
YouTube
—and if anyone has the experience to do this, it's Google and YouTube."
______________William& Kate______________
William and Kate's Royal Wedding Will Require 800,000,000Mbps of Bandwidth and Break the Internet
________________William&Kate____________
28 April 2011
Last updated at
17:56 GMT
In pictures: Eve of the royal wedding
_______________William&Kate_______________
Credit:

Kirsty Wigglesworth/AP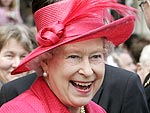 Originally posted 04/28/2011 11:00AM
One way to have a perfect view of the Wedding of the Decade? Escort the Queen.
That's how Major-General Jonathan Hall – Elizabeth II's bodyguard (or technically, "Her Majesty's Body Guard of Honourable Corps of Gentlemen at Arms") – earned his entry into Westminster Abbey on April 29.
As the major-general told the Dorset Echo: "We do all the royal occasions, and so we are lucky enough and privileged enough to be involved with the Royal wedding."
As expected, dress code is strict. As he strides ahead of both his current and future queens, the officer will don the traditional uniform of a skirted red coat, a helmet adorned with white swan plumage and a centuries-old ceremonial battleaxe.
Credit: Richard Young/REX USA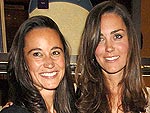 Originally posted 04/28/2011 10:00AM
All eyes will be on Kate Middleton Friday as her fairytale ending unfolds at the Westminster Abbey for the greatest and grandest royal wedding since Charles and Princess Diana's. By her side? The day's other leading lady: Pippa Middleton, maid of honor and younger sister.
With her sibling, 29, about to marry into the royal family, Pippa, 27, has already stepped up to the plate. Last month, she pulled off a top-secret, no-boysbachelorette bash for Middleton, and rumors have swirled that she might be lady-in-waiting material.
But before you see her all dolled up for her duties at the altar, here are five things to know about the woman who knew Kate long before Prince William made her a household name.
_________William&Kate_____________________
Esok keje.....huhu